Texas Parents Hurt by Russia's New Ban on Child Adoption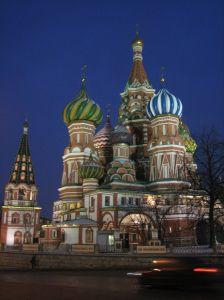 For several reasons many parents, including San Antonio parents, decide to adopt children from other countries. Foreign adoptions are typically very complicated processes as the parents must contend with both foreign and domestic laws, international treaties, and U.S. immigration law as well. Since many families elect to adopt children from Russia, this already complicated procedure just became all the more difficult.
Recently on December 28, 2012, Russian President Vladimir Putin signed a new law, which took effect on January 1, 2013, and which banned U.S. citizens from adoption Russian children. The new law also prohibits adoption organizations and providers from helping U.S. citizens adopt Russian children.
According to the U.S. Department of State (DOS), in the last two decades, more than 60,000 Russian children have been adopted by U.S. citizens. Opponents of the law claim that Russia passed the measure in retaliation against the U.S. on account of its recent legislation demanding sanctions against Russia for alleged human rights violations. Conversely, Russians who support the law claim that foreign adoptive parents are always accorded priority by adoption agencies and that it is very difficult for Russians to effect domestic adoptions due to this reason.
The DOS is working to assist U.S. citizens who have already begun the Russian adoption process and are now caught in even more bureaucratic red tape. Specifically, the DOS has asked Russia to agree that all U.S. families who have begun "active steps" to adopt a Russian child be given permission to complete these adoptions. Active steps include completing the initial immigration filings and visiting the child in Russia to obtain his/her visa to the United States.
In order to help these families currently in limbo, the DOS is working to create and maintain lines of communication with the Russian embassy. The DOS is attempting to intercede on these families' behalf in order to expedite the adoption processes. To do so, the DOS is asking affected families to email Russiaadoption@state.gov with the subject "Family Update." In the body of the e-mail, families should provide a detailed explain of the active steps they have taken to complete their adoption, all contact information for both parents, and an indication as to whether the adopted child would be deemed a special needs child. The DOS can then use the provided information to communicate about these cases with its Russian liaisons.
Along with contacting the DOS via this email address, the agency also advises families to monitor the DOS website for notices and updates on the Russian adoption issue.
The DOS will update families with new information and progress as it becomes available. Unfortunately, at this time it is unknown which adoption cases (or the criteria for deciding which cases) Russia will allow to be completed.
This Russian ban on U.S. adoption especially hits home here in Texas. Recently in Gardendale, a Russian boy adopted by Texas parents tragically died. Russian lawmakers assert that this tragedy will be discussed next week when newly appointed Secretary of State John Kerry plans to meet with his Russian liaison in Berlin.
Our attorneys are prepared to help San Antonio parents navigate the complicated family law processes. Contact our office at (210) 807-8629 to speak to a skilled attorney today.


Contact Us
1

Free Consultation

2

Over 45 Years of Experience

3

Contact Us Today
Fill out the contact form or call us at (210) 824-1800 to schedule your free consultation.