Is Filing for Divorce by Yourself in Texas a Good Idea?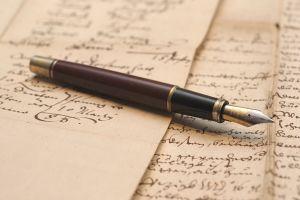 In November 2012, the Texas Supreme Court approved a procedure that helps indigent Texas couples who do not have children nor possess real property (real estate), to file for a divorce in Texas courts on a "pro se" basis – that is, without the assistance of an attorney.
According to the court, the reason it made this decision was because the court wanted to ensure that all Texans – regardless of financial ability – have the ability to access the state's divorce court in "an inexpensive, efficient, and timely manner."
While many people were happy about this decision, other groups unabashedly voiced their opposition to the court's move. Most of the critiques centered upon the dangers of what opponents called "do-it-yourself litigation." Opponents state that when people without legal training or experience file their own cases, they can very easily, albeit unwittingly, adversely affect their own interests such as retirement, property ownership, and even child support and custody matters.
These concerns have been shown to have at least a plausible foundation. Recently in a civil court in Houston, a woman filing her own divorce case misunderstood a very important aspect of her case. The women indicated on her divorce filing form that no children were involved in her case, even though she has three children. According to the woman, she misunderstood the form and selected no because she "has been careful not to involve any of [her children]" in the divorce proceedings.
If the presiding judge had not recognized the woman from Child Protective Services and remembered she did in fact have children, the woman may have been required to return to court in order to establish and solidify her child custody rights.
There may be problems with the existing pro se divorce filing system but most Texans in San Antonio and elsewhere are in agreement that there should be some sort of procedure in place to assist indigent citizens with their legal needs. The Texas Access to Justice Commission compiled statistics which intimate that nearly 60,000 Texans qualified for free legal services in 2011, and the majority of these services involved divorce and family law matters.

Therefore, while there is currently a pro se procedure available for Texans who are filing for divorce, it is very important for potential litigants to really examine whether filing pro se is in their best interests.
Our experienced attorneys are available to assist San Antonio parents as they navigate the complex rules and regulations for filing for divorce. Divorce proceedings affect property ownership and transfer, child custody arrangements, taxes, child support, and a whole host of other important issues.
To discuss your case with one of our experienced family law attorneys in San Antonio, Texas, contact our office today at 210-824-1800 and a member of our team will be happy to assist you with your case. We serve clients in San Antonio, Pleasanton, Floresville, San Marcos, and Seguin, as well as throughout Texas.
Contact Us
1

Free Consultation

2

Over 45 Years of Experience

3

Contact Us Today
Fill out the contact form or call us at (210) 824-1800 to schedule your free consultation.