Can My Husband and I Share the Same Attorney in a Divorce?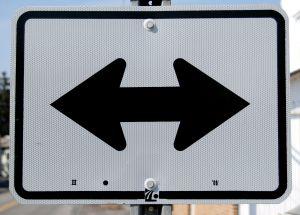 A subject that often comes up in San Antonio and elsewhere when couples decide to get a divorce is, "Can we use the same attorney since we've worked everything out and want to avoid paying two lawyers?" Usually this happens when they believe that their spouse will be fair to them, they can agree on the division of property and all custody/support issues regarding the children. This might sound great but there are several things that make this a bad idea.
First, as much as the two divorcing spouses might seem to get along, rarely if ever, does a divorce not become contentious at some stage. Second, by having the same attorney there are bound to be times when the best interests of one spouse are not the same as the other spouse. In this situation, the attorney may not be looking out for what is best for you.
A spouse who has hired an attorney might try to get the other to just use their lawyer for convenience and to save legal fees. However, the true motive could be to gain unfair advantage during the divorce process by having his or her lawyer represent both sides.
Generally speaking, there is no way that an attorney can represent both of you and not have a conflict of interest. For example, both parties to a divorce want as much of the marital property as possible, one party may want more child support than the other is willing to pay and one might be tempted to try and conceal marital assets. In this situation, an attorney would be obligated to disclose possible conflicts of interest and tell you why representing both parties to a divorce might not be such a good idea.
Many family law attorneys would flatly refuse to represent both sides in a divorce, due to conflicts of interest or ethical concerns. Others would agree to do so only if the parties have reduced their distribution of marital property to writing, are fully capable to understand the ramifications of what they are doing and have made informed decisions regarding the property settlement agreement.
If you or someone you know is trying to decide about whether to use the same attorney as a spouse in a divorce matter, you need to contact a San Antonio attorney experienced in family law matters.
Allan R. Manka PC is a Bexar County law firm whose attorneys have over 60 years of experience handling a wide array of family law matters. The attorneys and experienced staff have helped thousands of clients throughout South Texas, including the servicemen and servicewomen of Lackland and Randolph Air Force Bases. He can advise you about the best way to proceed.
Contact us through our website or call (210) 824-1800 to schedule your free initial consultation.
Our firm accepts credit cards and has several payment plans to fit your budget.
Contact Us
1

Free Consultation

2

Over 45 Years of Experience

3

Contact Us Today
Fill out the contact form or call us at (210) 824-1800 to schedule your free consultation.